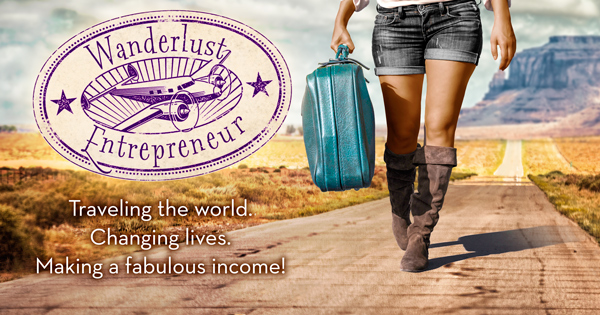 Join us over at Wanderlust Entrepreneur!
If you've been dreaming of adding retreats to your business or if you've been running retreats and are ready to up your game and have your retreats fill faster and be more lucrative – come on over to Wanderlust Entrepreneuer!
Go ahead and grab our ebook and then come on over to our private Facebook Group where you'll get great tips, tools, and fab ideas for planning, pricing, promoting and monetizing your retreats.
It amazes me how many people start out with the dreamy idea of being an entrepreneur and working with people to help them in some way. Yet the number of people who don't fulfill their dreams and only make a minimal living from their business is huge. So why is this?
Retreat Blueprint
Want to add destination retreats & journeys
worldwide to your current offerings to help your clients transform & grow - ESPECIALLY if you could be netting 10-100k OR MORE from each retreat?
Read more...
Business Blueprint
Want to get your passion and purpose to PAY
with a practical plan and support? Imagine a bodacious coaching program with the focused intent of whipping you + your business into shape while building your unique platform totally from the heart.
Read more...