Maui, Hawaii :: March 18-23rd, 2014
Join me for 6 days/5 nights of delicious spa services, serious mojo + unrestrained vitality.
We'll be focusing on how to uplevel…
our inner vitality
(what keeps us energized and alive) +
our personal sanctuary
(what allows us to deeply relax and recharge in our home)
through heart-felt circles, ceremony, experiential exercises, and so much more!
If you've been feeling a bit down and lacking passion in your life – this retreat will have you recharged, centered, and ready to create magic in your life and business!
You'll learn how to…
Make your home the ultimate no-drama-zone to keep you recharged + revved.
Find out the hidden places in your home that are sucking the life from your creative energy.
Infuse your business with energy and verve.
Get the low-down on how to eat healthy, micro-nutrient filled, make-your-skin-glow food.
Create sacred space and why an altar in your home is perfect for focusing your intent.
And you'll have time to curl up like a cat in the gorgeous Hawaiian sun, catch some rays (with your sunscreen on of course) + celebrate being fully alive.
The Top 8 Reasons for Not Missing This Event!
1- Delicious, healthy, farm to table food. If being a healthier you is part of your New Year's resolution – this is the place to be. You'll be well nourished, and learn new ways to feed your busy and often over-stressed body! The Lumeria Maui Gardens are nothing short of a tropical and edible paradise – and you're going to enjoy the best of them!
2- Spa services. That's right – we're including a delicious, muscle melting, Lomi-lomi massage in your retreat package to make sure that you're relaxed, chilled-out, and laid-back – island style. Learning to treasure our bodies more deeply and taking more time for ourselves is something most of us women could REALLY benefit from! (Value: $150 USD)
3- One private one-on-one sessions. You'll get a powerful 60 minute session with Sheri. We'll make sure that your personal questions are answered, all queries quashed, and if you need some powerful new strategies for your life – we'll make sure you're empowered and ready to go! And if you like – schedule an add-on VIP day to your retreat and take your life to the next level. (Value: $500 USD)
4- Down-time to unwind. There's plenty of time to relax, do nothing or simply watch the clouds float by. You can also journal, take daily yoga classes, indulge in spa services, have time for hanging out with your new girlfriends, walk the land, explore the gardens, draw or catch up on your sleep. (Value: priceless)
5- Rejuvenating beautiful rooms. Each room has been individually designed with unique furnishings and artwork, hand selected from around the world by interior designer Xorin Balbes, author of the book SoulSpace. The intimately designed environment facilitates deep relaxation, inner peace and tranquility.
6- Daily Mojolious Circles. There is nothing like a group of awesome women to support you in whatever process you are going through right now – whether it's in your business or personal life. This is your opportunity to connect more deeply and authentically in a circle where you can be heard, honored, respected, and encouraged to be the juicy woman that you are.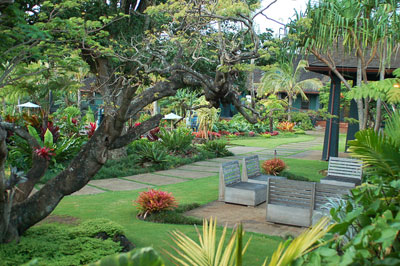 7- Enliven + Energize. Most women tend to run non-stop in their lives. Of course that's all fine and good – but believe us on this one – if your body and mojo has been run into the ground we can assure you that you are not going to have that life you've been dreaming of. Creativity – the feminine juice that your business runs on, is the key to your success! We're going to make sure you recharge and refuel so you can go home and create the life and biz that you've been dreaming of.
8- Magic + Miracles. There's something extremely magical that happens when we come together with the intent to uplevel ourselves and our lives. Ideas emerge that inspire and illuminate. Business connections blossom into being. Possibilities reveal themselves. Tears, laughter, and hugs embellish conversations. The combined energies conspire to create something exponentially greater than our individual beings. You'll see.
**You'll also have the opportunity to either come a day early
or stay a day later and have a special VIP day with Sheri to deepen your experience!
Limited spaces available – so book your VIP day early.**
What's Included
Five luscious nights at the stunning Lumeria Maui Retreat Center (featured in O magazine)
Fifteen delicious meals as indicated on the itinerary!
Daily group women's circles
A delectable Lomi-lomi massage (Value: $150)
All transformational teachings & ceremonies
Transportation to and from the airport
One private one-on-one session with Sheri (Value: $500)
Signed copy of Sheri's book
A special goodie bag (yum)!
Your Amazing Itinerary!
Day 1 – Arrival in Maui, Hawaii (-/-/d)
Today we arrive in Maui and transfer to our luxury hotel. Wander through the lush tropical and edible organic gardens that supply their farm-to-table dining experience. Participate in extensive daily yoga and meditation classes, and take advantage of thoughtfully selected adventures and wellbeing offerings. **Our hotel provides complimentary airport shuttles from the airport.
This six-acre private sanctuary overlooks the North Shore of Maui, just outside of Paia. With stunning ocean and island views, they are close to world-renowned beaches, famous surf spots, and Maui's best biking and hiking trails.
After settling into our luxury accommodations and enjoying a fresh, healthy dinner, we'll gather together in circle. Our women's circles are where we can let our hair down, get to know each another, and set our intent for the rest of the journey. This is the time where we drop all our worldly cares and become completely focused on ourselves. It's the time to drop deeply into our desires, feel connected to a community and conjure up the parts of ourselves aching to be expressed.
Day 2 – Mojo! (b/l/d)
After breakfast we have our morning session in group. You head to lunch fully alive and open.
After lunch it's time to chill, pamper, and rejuvenate! Relax with a massage or spa treatment. Frolic in the ocean. Take your experience another level deeper and have a 1:1 session with Sheri. The choices are all delicious because this time is for you. Fortunately our retreat center's distinctive Spa Services Menu offers just the right treat for every personal taste. (Remember you have a Lomi-Lomi massage as part of your package!) This is the perfect way to rest, relax and nourish your mind, body and soul. Ahhhhhh…..
After dinner, we'll have a blessing ceremony to ask the ancestors of the land to join us during our special time here. This sacred ceremony is where we remember our spiritual self. We call in the sacredness that is always present. From this place, deep clarity, inner peace + fierce self-love is restored.
Day 3 – Sanctuary (b/l/d)


After a delicious fresh breakfast we'll all share in a burning bowl ceremony. Here we'll have the opportunity to release the thoughts, perspectives and concepts that are no longer serving us. We allow the power and strength of the land to support us by transforming any fear, doubt or worry that's lingering in our hearts, minds or bodies.
After lunch, our focus on sanctuary turns to our personal home. In this crazy world it's critical that our homes be a respite where we can recharge and nurture ourselves. Having a small area in your home that is designated "sacred space" is incredibly empowering. Today you'll learn how to create an altar that will support your dreams and a home that supports your goals and intentions (your personal tower of power). When our homes are treated with love, care, and intention – they can in turn support our deepest desires becoming manifest.
Day 4 – Vitality (b/l/d)
Today we'll explore how we nourish ourselves with food. We're all busy women – how many times have we grabbed something fast to eat without thinking about the consequences of that food choice?


If we're going to participate fully and vibrantly in our lives we need to make sure we are nourished and fed on all levels, physically and spiritually. So the question becomes how can we make sure we are eating well without stressing ourselves. Today we're going look at juicing and some other great ways to get high powered awesome micro-nutrients into our bodies without cooking for hours!
In the evening, we'll meet for a sharing and meeting of hearts. We'll have the opportunity to sit in circle as powerful women and share our experience, wisdom and goddess nature. Who knows what will come up – but it will be magic.
Day 5 – Integration (b/l/d)
Today we'll explore all the different roles we play as women. Mother, lover, entrepreneur, executive, assistant, yogini, dancer, wife/girlfriend, etc. It's here that we source new layers of strength within. Each role you play in life has purpose. Each role has her own unique voice, movement and expression. In most cases, we don't have the resources or the confidence to experience ALL the mojo we possess. Here, we give you the tools and show you how to bring every part of you to life. This is where you get to be fully expressed – and praised for it.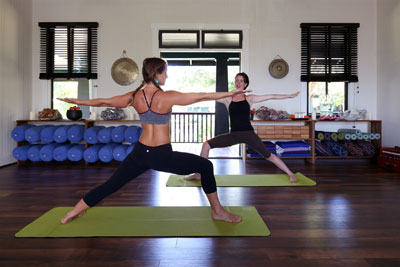 After lunch it's time for pampering and integration of all you have taken in during our time together. Relax with a massage or spa treatment. Read a book, take a walk along the beach, breathe in the salt water air, dig your toes into the volcanic sand. If you haven't had your private session with Sheri make sure you have one this afternoon.
In the evening, we'll meet for our final dinner together and celebration. Full, juicy, alive and now present to the brilliance within we express all that's been integrated at our own private dance party. Here is where you get to show off your roles, ignite your soul, and shine brighter than ever before (and have a heck of a lot of fun).
Day 6 – Home (b/-/-)
Today we depart for home, rested, and nourished from our time together. Ready to bring forth our inner Mojo and create some serious juiciness in our lives!
What's Not-Included
Personal items such as phone calls, laundering services and souvenir shopping!
Spa services
Your round-trip air flight to Maui, Hawaii is not-included
Tips for the hotel maids are not-included.
Any activities not listed in our itinerary
Your Fabulous Facilitators:
About Sheri:
My personal adventure began in 1998 when I was going through a challenging time in my life. I realized on some level that I had never been truly happy. Although I changed: husbands (twice), cities (five moves), podiatric practices (three different offices) and friends (should we go there?), I still had no real joy in my life.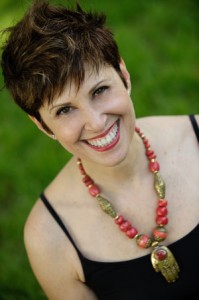 A leap of faith was the last resort – I sold my practice, boy-friend (only kidding), and home – and closed the surgical residency program I was director of (yes, that was a pretty big deal and yes, the medical community thought I was nuts).
After leaving behind the world of medicine, I spent nearly 8 years on a transformative spiritual quest. I rolled across the western US in my car, and began to explore the landscape of my inner world. It was a rocky, unforgiving place. (Sometimes, it still is.) But over time, I've gained skills + tools to shift my own reality — from the inside out.
My personal exploration and apprenticeship time with don Miguel Ruiz inspired me to write: The Complete Idiot's Guide to Toltec Wisdom, Banish Mind Spam! and to create the How to Forgive eCourse, a heart-opening online program.
This journey is an invitation, from me to you — an opportunity to explore the quality of what you put forth in the world. And, if you're looking for a chance to escape the ordinary + step into a life of rare adventure — this is the program for you.
Your Investment:
Double Occupancy: $2997 USD
Single Occupancy: $3927 USD
**This retreat includes: 5 nights double occupancy in luxury accommodations at the Lumeria Maui Retreat Center, all meals, all ground transportation, your incredible workshops with Sheri, a luscious Lomi-lomi massage, one rock your world private session with Sheri, and much more!
A deposit of $500 USD is needed immediately to hold your place. Second payment of $1000 USD is due: January 1st, 2014 and final payment due February 1st, 2014. **This is high season and we have to have everyone registered early!
Place your deposit NOW:
Click the white "Add to cart" button, then scroll down and click the "FINISHED? CLICK HERE" link to complete your transaction in our secure cart.
[wpsc_products category_url_name='maui-womens-retreat']
–> FINISHED? CLICK HERE TO CHECKOUT NOW! <–
Any cancellation received in writing from December 1st, 2013 to January 1st, 2014 will result in a total loss of the $500 USD deposit. Any cancellation received in writing between January 1st, 2014 and February 1st, 2014 will result in a loss of 50% of the trip price. Any cancellation made between: February 1st, 2014 and the trip departure will result in a total loss of funds. We reserve the right to cancel the trip if it is not meeting the trip minimum (if we do so your deposit is refunded). Trip cancellation insurance is always recommended when making travel plans. You can use our suggested Travel Guard Insurance online and choose from several policy options.