---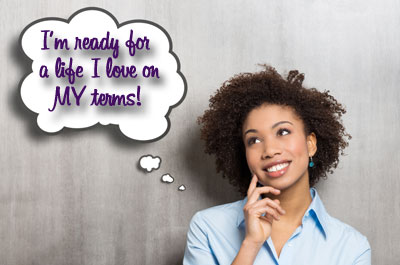 Want to get unstuck + crystal clear in your life + business so you can stop sabotaging your success?
A Breakthrough Session is the perfect venue for getting a deeper understanding of what's ailing you and for creating a plan to move past your sticking points – fast! Whatever you feel requires your deepest + heart-felt attention we can work on transforming together.
This is the perfect opportunity to:
Move out of any transitional trances or stagnant slumps.
Figure out what you want in life and get a plan to get there.
Get your mojo back and stop feeling beat up by life.
Learn to deal with people openly, without taking their words and actions personally.
Come to place of self-acceptance no matter what happened in the past.
Clearly identify inner blocks and limiting beliefs empowering you to make healthier and smarter choices.
Get the tools you need to set healthy boundaries in your life and business.
Get clear on your personal relationships – is it time to stay or time to go?
Join me for a delicious session that will leave you breathless, give you clarity and have your heart pounding!
Timing  + Flow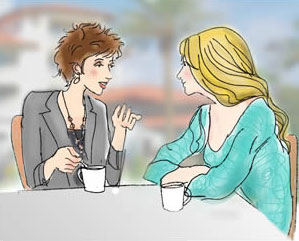 3 hours of focused, juicy, get-'er-done time together. We'll meet on Skype + the session will be recorded.
Or this experience can be done as a VIP day in person if you prefer.
No hypoglycemic attacks allowed — expect to take mid-session break to refuel and re-focus.
You might laugh, you might cry — but when we're done you'll definitely be ready to take action.
Preparation

Before we meet, I'll ask you to complete a short questionnaire to get a sense of your goals, hopes + intentions.
What if you need to cancel? Here's my official policy for this rare occurrence!
The Afterglow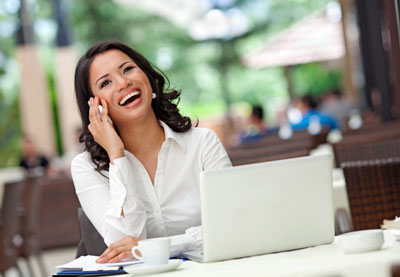 One month after your clarity session, we'll connect on the phone for a follow-up laser conversation – 15-minutes if you schedule a 3 hour session and 30 minutes if you choose a VIP day.
We'll assess where you are, celebrate your progress, and address any items that have popped up.
At this point, most people are so excited by their progress that they book another session – right then and there!
Still others decide to join me for one of my transformational travel retreats.
Whatever form of encouragement, inspiration + support you need most, I'll applaud you — and help you take the next step.
Ready for some serious transformation?
Complete your application here.
And please make an appointment below so we can chat about your goals + desires. If there are no appointments available simply email me and let me know. 🙂
I can't wait to share this powerful experience of self-discovery with you. ♥

What folks are saying about Sheri!
"I've been around enough coaches and have experienced many who talk to you in a way that have made me feel like I have so far to go and have left me more overwhelmed than before I talked with them. That wasn't the case with Sheri.
Sheri helped me to see some of my blind spots in my life – specifically how I was sabotaging my own success and she did so in a way that never left me feeling "less than." I was able to see how the "stories" I had around my business were also affecting my personal life. Sheri was completely relatable and shared her own successes and struggles, which reminded me that I am not alone in this journey.
At the end of our call, I had actionable steps that I was able to implement immediately, which will help to improve my ability to reach women who are struggling with no energy to get through each day. Thank you Sheri for your time and your wisdom!"
~ Heather Esposito, MS, CHHC, Chef | Food and Wellness Coach
---
"Sheri's ability to really cut through my stories and beliefs and get right to the heart of the matter is awe inspiring. Sheri gave me the insight, clarity, tools and support I needed to really change areas in my life where I was suffering.
I cannot say enough about how amazing my life is now as a result of the work I've done with Sheri. She is a true master. Bringing forth all the wisdom she holds – wrapped in a powerful energy of love that soothes you as you see yourself for who you truly are. When you are seen with the eyes of love, your life is forever changed. If you haven't had the opportunity to work with her, it's time!"
~ Catherine Just | Award winning photographer | Spiritual teacher | Creator of the Fear*Less movement
---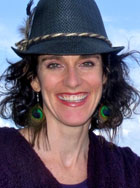 "Sheri is a dynamo. With her vast wisdom and knowledge, she challenges you to see a larger vision of yourself while supplying you with practical tools that produce immediate results – all with a gleam in her eye and dazzling smile.
I'll admit that booking a session with Sheri was a financial stretch – but I was tired of floundering. Yet within two weeks, I had already re-couped my investment. If you are ready to take your life or business to the next level, I implore you to let Sheri work her magic with you!"
~ Meghan Gilroy Shamanic Healer, Transformational Life + Biz Coach
---
"I met Sheri virtually on a brief clarity consultation. You would think a short period of time is not enough to understand someone's circumstances or challenges, correct?
Think twice!
I was really touched by Sheri's open heart, the willingness to share her wisdom, and readiness to offer insights from her own experiences and challenges. She was addressing all issues with laser like precision and shared with me tools that helped her achieve her own goals. I am deeply grateful Sheri."
~ Edita Atteck | Wellness + Transformational Coach
---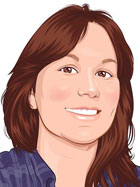 "Brilliant at what she does, Sheri's ability to verbalize what I simply hadn't the words for blew my mind…
Sheri was able to see that my so called issue with growing my businesses was NOT a money mindset issue, BUT instead – my lack of physically putting my day-to-day business activities down on paper.
Gulp, yes, I have a traditional business plan. Yes, I coach my techie clients about always having a schedule and a plan to grow their business. BUT – I had NOT taken the time to be loving and gentle in my own businesses.
So, thank you Sheri for bringing that to the forefront and for the lovely Productivity Planner – simple yet powerful – pulling everything from my brain down onto pen & paper! Now, I can clearly see where I'm wasting time on certain things and where I really need to do "the work" in organizing my daily schedule.
If you haven't had a strategy call with Sheri – I really encourage you to do so – and do it soon!"
~ Phillis Benson | Relationship Coach | Virtual Business Manager for Techies
---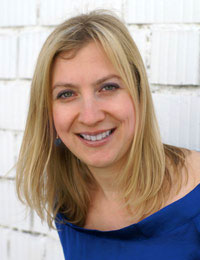 "Even the most confident of us sometimes require a fresh opinion from another point of view. Sheri did just that.
She looked at my website and saw a hole in something that I was sure was complete. She was kind enough to share a few ideas about certain techniques that she uses in her business.
Her feedback really made me think about checking my priorities which in itself led to developing a new business approach. It was a very wise decision to speak to Sheri, I highly recommend working with her. "
~ Katya Barry | International Business + Ex-Pat Coach