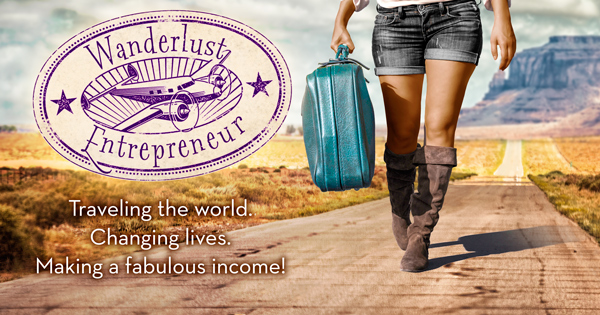 Join us over at Wanderlust Entrepreneur!

If you're ready to learn how to design, promote, sell-out, and monetize YOUR transformational retreats in a hand-on (not just theoretical) experiential environment where you're going to be actually getting work DONE and receiving expert feedback – then this is the ONE event you MUST attend this year!
It amazes me how many people start out with the dreamy idea of being an entrepreneur and working with people to help them in some way. Yet the number of people who don't fulfill their dreams and only make a minimal living from their business is huge. So why is this?
Retreat Blueprint
Want to add destination retreats & journeys
worldwide to your current offerings to help your clients transform & grow - ESPECIALLY if you could be netting 10-100k OR MORE from each retreat?
Read more...
Business Blueprint
Want to get your passion and purpose to PAY
with a practical plan and support? Imagine a bodacious coaching program with the focused intent of whipping you + your business into shape while building your unique platform totally from the heart.
Read more...