Journey to Teotihuacan, Mexico :: October 22-26th, 2014
WHO IS

this retreat for?
YOU! The person who's ready to take their life to the next level who knows they need a breakthrough right now and is ready to step out and claim it!

Ask yourself…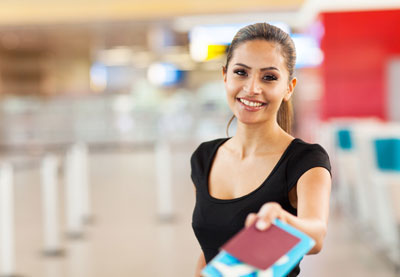 Is your soul calling for a new direction and plan in your life?
Do you feel the need for a serious renovation of your mindset and limiting beliefs?
Are you ready to let go of that mental baggage you've been carrying around?
Does it seem like you're sabotaging your career or life in some way?
Do you feel like you're at a crossroad in your life and need to make a change?
If so, now's the time to embrace the success you've been dreaming of, create or uplevel the business that is your true passion and purpose, and design the lifestyle that truly makes your heart sing. Now's the time to let go of anything that's in the way of making that audacious life a reality!
WHO IS

this retreat NOT for?
Anyone who's not willing to get out of their comfort zone, who does not believe they are capable, or who does not believe they deserve the best in life.  To be clear, this is not a vacation – this is an INTENSIVE experience designed to to take you and your life to the next level, (whatever that is for you) and to give you the clarity to make it so. Just a simple warning: you will leave this retreat on fire to implement the changes you know you need to make!
WHERE

the heck is Teotihuacan and

WHY

go there?
Located an hour north northeast of Mexico City, the the ancient city of Teotihuacan was built over 2000 years ago with the layout of the city acting as a model for transformation and transcendence. Here we spend four days changing our dream to one of integrity, clarity – fully aligned with our true purpose – just like the ancient people did thousands of years ago.
Truly the Pyramids of the Sun and the Moon are two of the most amazing sacred structures in the world – pyramids designed to focus and transform energy and light. You can't help but feel the energy here vibrating within your body as you explore the land!
And that energy is perfect to support our personal growth and development. And it's perfect for illuminating the things that have been preventing us from expressing ourselves fully and authentically in this lifetime.
WHAT

can I expect from this trip?
When you take the time to go deep inside to move beyond the limiting beliefs and thinking that are preventing you from having the life you desire – magic happens!
You already KNOW what you want in your heart-of-hearts'. And you know exactly what's stopping you (and it's nothing outside of you).
The magic of Teotihuacan is to show you what's possible, and give you the clarity to see how to accomplish it – IF you're willing to show up, step out of your comfort zone, and embrace the truth of who you are (and most importantly – OWN it).
You work hard and you have big dreams. It's time to make the necessary changes and cultivate the kind of mindset you need to create the next audacious chapter of your life…
It might be time to leave a relationship  (or start a new one).
It might be time to begin a new adventure.
It might be time to take your business to the next level.
It might be time to totally re-invent yourself.
It might be time to forgive someone (or yourself).
But most importantly – it's YOUR time to unleash your passion, purpose & audacious life!
WHAT'S

the Itinerary?
Day 1 (-/-/d)
Meet the group at the Mexico City Airport no later than 3:00 pm.  From there we'll be taken to the magical Dreaming House behind a gated wall in the charming local village of San Sebastian Xolopan in the magical city of Teotihuacan. When we arrive we'll unpack, relax, meet in our group, have a fabulous light dinner together and then a restful night's sleep.
The Dreaming House is our home for 4 nights and in its spacious compound are dozens of rooms decorated with the art of Mexico's past and present. The rooms have modern conveniences, but no modern annoyances.
Meals are taken family-style in La Cocina (the dining room) and are real country Mexican food prepared with skill and love. The traditional kitchen is staffed by family members, led by your hostess, Veronica Contla Galicia. Two meals (breakfast and early supper) with set menus and bottled water (for rooms and day excursions) are included as well as a light evening snack.
Day 2-4 (b/d/s)
We spend the next 3 days exploring and moving through the Pyramids of the Sun and the Moon using the lay of the land to support our process work. A critical component of this trip will be time spent working in group and individually.
We'll be using the energy of Teotihuacán and the ancient spirit of this land to assist us. Our journey into this sacred city of plazas, temples and pyramids follows this path devised by the ancient Toltec masters – illuminating those places in our minds where fearful beliefs limit our happiness, peace and joy.
Day 5 (b/-/-)
Today we leave Teotihuacán for the Mexico City Airport with an open heart, burning with the flame of our passion and purpose, ready to put into practice all we've learned! We've created powerful community and support this week that we can reach out to anytime when we go home.
WHAT'S

Included:
Pre-trip call to set our intent as a group.
All meals are included as marked on the itinerary in brackets. But if you choose to explore any of the local restaurants, you will need to pay in cash so plan accordingly!
Four nights, five days at the lovely Dreaming House double occupancy.
All group teachings and meditations are included.
Entrance fees to the pyramids for 3 days.
All ground transportation; unless you do not arrive with the group and separate transport is needed.
WHAT'S

Not-Included:
Your round trip air flight to and from Mexico City is not included
Other non-included items would be: phone calls, laundering services and souvenir shopping!
Tips for the maids ($1.00/day for the maids) and the waiters are not-included
Tips for our bus drivers and baggage handlers (one bag per person) are not-included
ABOUT

Sheri: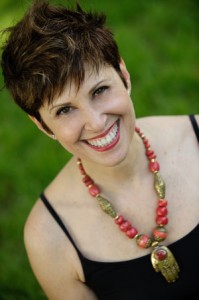 My personal adventure began in 1998 when I was going through a challenging time in my life. I realized on some level that I had never been truly happy. Although I changed: husbands (twice), cities (five moves), podiatric practices (three different offices) and friends (should we go there?), I still had no real joy in my life.
A leap of faith was the last resort – I sold my practice, boy-friend (only kidding), and home – and closed the surgical residency program I was director of (yes, that was a pretty big deal and yes, the medical community thought I was nuts).
After leaving behind the world of medicine, I spent nearly 8 years on a transformative spiritual quest. But over time, I gained skills + tools to shift my own reality — from the inside out.
My personal exploration and apprenticeship time with don Miguel Ruiz inspired me to write: The Complete Idiot's Guide to Toltec Wisdom and Banish Mind Spam!.
Personally, I'M TIRED of seeing wonderful – no – fabulously awesome people living mediocre lives fulfilling other people's dreams rather than creating unlimited abundance (in every direction), amazing success, an extraordinary life, and true wealth in every direction. This journey is my invitation to you to embrace your power and purpose on the deepest level of your being.
HOW

to get to Mexico City:
Please fly into Mexico City arriving no later than 3:00pm so that you can make the group transport to our hotel. Going home, we suggest your flight leave no earlier than 2:00pm since you must be at the airport 3 hours ahead and it takes an hour to drive to Mexico City from the hotel.
WHAT'S

my Investment?
$1795 USD per person double occupancy.
If you desire a single room, the cost is $175 USD (these rooms are limited).
This is an incredible opportunity at a great price point – so don't miss it!
**This trip is limited to 12 people MAX due
to the high level of personal interaction.**
A deposit of $500 USD with your trip registration forms is preferred as soon as possible as this trip will fill quickly. Final payment is due: September 1st, 2014.
HOW

do I register?
ONE: Place your deposit NOW with our secure online store (your deposit holds your spot).
When you click the grey ADD TO CART button, your selection will go immediately into the shopping cart.
[wpsc_products category_url_name='spiritual-business-retreat']
When you are finished, then click the "CHECKOUT" link below.
–> FINISHED? CLICK HERE TO CHECKOUT NOW! <–
Any cancellation made in writing between: June 1st, 2014 and September 1st, 2014 will result in a total loss of your $500 USD deposit. Any cancellation made in writing between: September 2nd, 2014 to October 1st, 2014 will result in a cancellation fee of 50% of the trip price. Any cancellation made between: October 2nd, 2012 and the trip departure will result in a total loss of funds. Any cancellation made: after the trip departs will result in total loss of trip funds. We reserve the right to cancel the trip if it is not meeting the trip minimum. Trip cancellation insurance is strongly recommended to cover such issues. You can use our suggested Travel Guard Insurance online and choose from several policy options.