Journey to Bhutan! :: Dec 7-18th, 2014
WHY

Bhutan you ask?
Because the first time I visited this remarkable country my experience was so life-changing I've wanted to go back from the very moment I left.
The only way I can describe it is to say that the country is so stunning and pristine, the people so heart-felt and remarkable, the philosophy so different from ours, and the location so remote – that I felt like I had wandered into an entirely different universe.
There is something magical about traveling out of your comfort zone and into great beauty. A part of you breaks open when you are awe-struck to the core – it sets off fireworks within your neurons opening you to possibilities that you never could have imagined.
Ideas spark in your mind, the world changes rotation,
hearts burst open, strange birds rush across the sky,
and great mysteries are revealed…
You take a pilgrimage into your own soul and come out somehow transformed, lighter, clearer, truer to your passion and purpose.
And NOTHING is ever the same again.
That's WHY we go to Bhutan.
That's WHY we wander.
And that's WHY you must join us.
HOW

do I know this trip's for me?
If you're longing for an infusion of inspiration in your life
If you're dreaming of a deeper connection with your passion and purpose
If you need clarity in your personal and business life
If your heart needs to stretch it's boundaries and burst open
If you want to learn how to apply Buddhist teachings to your life
If you need a new approach to the way you are living
If you feel called to connect with magic of Bhutan
---
Sheri is an inspiring coach with a wealth of useful information and insight. She shows how we can take our message to a wider world while still keeping our spiritual values. I've just enjoyed a retreat with Sheri, had a great time, and learned much that will support my own work. Many thanks Sheri!

Lucinda Sykes, M.D. | Mindfulness-Based Stress Reduction (MBSR)
---
WHERE

is Bhutan?
Not many people have actually heard about Bhutan – The Land of the Thunder Dragon, or even know where it is located. For many years this little country about the size of Switzerland has been off limits of foreigners.
If you look at a map you will find Bhutan to be east of Nepal at the same latitude (as Florida actually), with a tiny piece of India separating the two countries – and the northern edge touches the Himalayas.
WHAT

am I going to experience?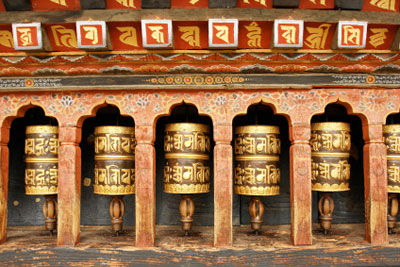 Through meditation, chanting, prayer and ceremony, and connecting the local people – you will expand your consciousness and practice cultivating the compassion and loving-kindness of the Buddha within (for others, and most importantly – for yourself).
This trip is designed to strengthen your connection to your inner wisdom, love, and compassion. In this challenging world of ours learning to put the Buddha's teachings into practice (in the most practical of ways!) is the focus of our group time together.
Attaining the highest level of Gross National Happiness in the world is the goal of the Bhutanese people (as opposed to Gross National Product) – we too will aspire to bring that attitude into our lives.
We also suggest honoring your body after our pilgrimage to Tiger's Nest with a visit to the spa at the 5 star Zhiwa Ling hotel (the last 2 days of our journey).
Each of the treatment rooms are dedicated to one of the aspects of Tara, the radiant goddess who embodies the virtues of compassion, healing, wisdom and fearlessness. She is the most venerated female deity, representing the divine feminine of the Buddha Nature.
Tara is known as "She Who Saves" and is the Protectoress of the sick. All healing goddesses are thought to be one of her many emanations and her healing blessings are bestowed on all who sincerely seek her out. All treatments begin with the therapist invoking the healing energy of Tara, and conclude with the balancing resonance of the Himalayan singing bowl. It's not to be missed.
WHAT'S

the itinerary + highlights?
You can download the details for our Bhutan itinerary by clicking the highlighted link.
Fly over eight of the ten tallest peaks in the world – including Mt. Everest.
See the 108 Chortens or stupas built for the Gross National Happiness of Bhutan.
Travel across the lush valleys of Bhutan – one of the ten most important bio-diversity hot spots in the world.
Hike to the Divine Madman's temple (Chimmi Lhakang)  a famous pilgrimage site for childless couples
Enjoy some of the best Tantric art in Bhutan.
Visit the stunning Punakha Dzong – a magnificent architectural masterpiece nestled between two rivers.
Hike in the Black Mountains National Park and visit the rare Black Neck Cranes, a symbol of peace for the Bhutanese.
Visit Rinpung Dzong the religious headquarters of Bhutan where the movie "Little Buddha" was filmed.
Attend the Druk Wangyal Festival with its sacred folk & mask dances.
Explore the capital of Bhutan, Thimpu – the only capital city in the world with no traffic lights!
Attend a prayer ceremony with monks followed by a teaching on Buddhism.
Pilgrimage to the famous Takstang Temple (aka Tiger's Nest) situated on a cliff edge, dedicated to the Guru Rinpoche (we'll be using his mantra on the journey).
Two nights in the stunning 5 star Zhiwa Ling Hotel at the end of our trip to nourish ourselves on all levels!
Make friends for life with the other people you sojourn with.
---
Sheri is an amazingly perceptive, no-nonsense person and coach. With compassion yet directness, she pointed out patterns of mine which no longer serve me in my relationships or business. She provided methods of dealing with these so that I can choose to see myself and others from clearer, healthier perspectives — and allow what I do to come out of that. Thank you from my deepest heart, Sheri!

Pamela Pappas, M.D. | Classical Homeopathy
---
The people of Bhutan are Tantric Buddhists who have a Shamanistic background called Bon – and a fantastic history filled with strange legends and mythologies!
In fact, one of the highlights of our journey is a special pilgrimage up to the sacred site called Tiger's Nest which marks the spot where the beloved Guru Rinpoche flew to on the back of a flaming tigress! Indeed, the monasteries are magical and beautiful in ways that I cannot begin to describe.
You'll have the opportunity to spend a day at the Druk Wangyal Festival. Held at the Dochula Pass which is an incredibly scenic location – you'll have a panoramic view of the Himalayan mountain range – simply stunning!
The festival showcases many unique folk and mask dances including the story of Milarepa, one of the most inspiring Buddhist Saints who achieved enlightenment within a lifetime.
The best part is just being part of the everyday life of the people and experiencing their joy and delight.
You'll also spend time visiting the very rare and endangered Black Necked Cranes in Phobjikha. And as a special gift, a Lama will be preparing a prayer and blessing ceremony just for us.
As service is an important part of our spiritual experience, you are welcome to bring children's books, blankets or anything you would like to donate to the Bhutanese people during our visit.
Bhutan cannot be described in any way – you simply must visit and experience the beauty of the both the landscapes and the amazing people!
WHAT'S

Included:
All daily meals are included in this program
Nine nights in charming local hotels
Two nights in the stunning 5 star luxury Zhiwa Ling Hotel the last 2 nights of our journey (pictured on the right)
All spiritual teachings, meditations and ceremonies with Sheri + Lisa
All ground transportation in Bhutan
Your local guides
Admission fees to the temples and sites are included.
All tips for the drivers and bell boys (a $150 USD value)
Special blessing prayer ceremony with the Lama
A pre-trip teleclass to teach the Guru's mantra and to set the intent for our journey
**Your roundtrip flight from Bangkok to Paro, Bhutan on Druk Airlines (a $820 USD value)
WHAT'S

Not-Included:
Non-included lunches and dinners during your trip to and from Bhutan.
You will probably need to overnight in Bangkok at the Novotel Suvarnabhumi Airport Hotel coming and going (~$170 USD per night).
Other non-included items would be travel insurance, excess baggage charges & airport taxes, beverages (alcohol, soda), personal items, and souvenir shopping!
The incredible spa services at the 5 star Zhiwa Ling hotel, drinks from the tea house, or any extras that are not included in our package.
Your international round-trip air flight to Bangkok is not-included in the cost of the journey.
Tips for the maids (we recommend you leave $1-2 USD per person per day)
Tips for your two amazing local guides (we recommend you plan on gifting around $140 USD for both)
**Please note we need approximately two-to-three days to fly to Bhutan and one-to-two days to fly home. Make sure you account for these days in your scheduling of this journey.**
ABOUT

Sheri: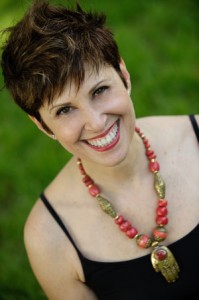 My personal adventure began in 1998 when I was going through a challenging time in my life. I realized on some level that I had never been truly happy. Although I changed: husbands (twice), cities (five moves), podiatric practices (three different offices) and friends (should we go there?), I still had no real joy in my life.
A leap of faith was the last resort – I sold my practice, boy-friend (only kidding), and home – and closed the surgical residency program I was director of (yes, that was a pretty big deal and yes, the medical community thought I was nuts).
After leaving behind the world of medicine, I spent nearly 8 years on a transformative spiritual quest. But over time, I gained skills + tools to shift my own reality — from the inside out.
My personal exploration and apprenticeship time with don Miguel Ruiz inspired me to write: The Complete Idiot's Guide to Toltec Wisdom, Banish Mind Spam! and the How to Forgive eCourse.
Personally, I'M TIRED of seeing wonderful – no – fabulously awesome people living mediocre lives fulfilling other people's dreams rather than creating unlimited abundance (in every direction), amazing success, an extraordinary life, and true wealth in every direction. This journey is my invitation to you to embrace your power and purpose on the deepest level of your being.
MEET

Lisa Tully:
Following the calls of my heart one day I did the unthinkable, I quit my corporate career despite have two mortgages to pay. Then one day after a hypnosis session I heard a deep calling in my heart to go see the Dalai Lama in India.
It was like he had sent me a t-mail (telepathic mail)! With two mortgages to pay, living off credit cards (my savings were non-existent), no job to speak of and a desire to get traveling once again I booked a ticket to go see him.
And things have never been the same since – as it was this trip that inspired me to set up my spiritual travel company. It was a clear case of divine intervention or more like divine instruction!
When I'm not running tours to far-off lands I spend as much time as possible on personal retreat and attending Buddhist teachings and initiations to further my own personal practice.
I also love to draw from the wealth of other traditions & great masters including Sufism, Hinduism, Christianity & Celtic spirituality to name but a few. All under the close guidance of my beloved teacher Hema Vyas who I have been working closely with for over eight years now.
(From Sheri: Lisa has an amazing prospective on Buddhist traditions and it's a blessing to have her on this journey of the heart.)
YOUR

Investment:
$5599.00 USD per person double occupancy. Single occupancy for the trip is coming soon – if the space is available. We are happy to match you with a roommate if possible! A deposit of $800 USD is preferred as soon as possible. Final payment is due: September 1st, 2014.
**To Place your deposit, click the white "Add To Cart" button, then scroll down and click the "FINISHED? CLICK HERE" link to complete your transaction in our secure cart.
[wpsc_products category_url_name='journey-to-bhutan']
–> FINISHED? CLICK HERE TO CHECKOUT NOW! <–
Any cancellation made in writing between: June 1st, 2014 and September 1st, 2014 will result in a total loss of your $500 USD deposit. Any cancellation made in writing between: September 2nd, 2014 to October 1st, 2014 will result in a cancellation fee of 50% of the trip price. Any cancellation made between: October 2nd, 2012 and the trip departure will result in a total loss of funds. Any cancellation made: after the trip departs will result in total loss of trip funds. We reserve the right to cancel the trip if it is not meeting the trip minimum. Trip cancellation insurance is strongly recommended to cover such issues. You can use our suggested Travel Guard Insurance online and choose from several policy options.
**Please know that we are happy to create a monthly payment plan for you – but you must be paid in full by the departure date! Simply email us and we can charge a specific amount monthly to your Master Card or Visa credit card. We look forward to sharing this amazing adventure with you!
If you've found this trip after the registration date – no worries! Give us a call and we'll do our best to get you on the trip.
RECOMMENDED

Books:
These are a few books that I feel will help you prepare for your upcoming journey to Bhutan, Land of the Thunder Dragon. Please enjoy these recommendations. If you click on the book itself it will link you to Amazon.com.
---