The Mayan Riviera, Mexico :: April 6-10, 2013
Join me + Deborah Kagan – our Sensual Lifestyle Specialist for 4 days of delicious spa services, serious mojo + unrestrained vitality.
We'll be focusing on how to uplevel…
our inner vitality
(what keeps us energized and alive) +
our personal sanctuary
(what allows us to deeply relax and recharge in our home)
through heart-felt circles, ceremony, experiential exercises, and so much more!
If you've been feeling a bit down and lacking passion for your life – this retreat will send you home recharged, centered, and ready to create magic in your life and business!
You'll learn how to….
Make your home the ultimate no-drama-zone to keep you recharged + revved.
Find out the hidden places in your home that are sucking the life from your creative energy.
Get the low-down on how to eat healthy, micro-nutrient filled, make-your-skin-glow food.
Get your sensual vibe on and learn how to be totally centered + present in that awesome body of yours.
Creating sacred space and why an altar in your home is perfect for focusing your intent.
And you'll have time to curl up like a cat in the sun, catch some rays (with your sunscreen on of course) + celebrate being fully alive.
VITALITY
Physicality. Sensuality. Food. Fitness. Nourishment. Energy.
Key question: "What makes me feel strong + unstoppable?"

SANCTUARY
Unplug. Recharge. Simplify. Delegate. Renew. Beautify.
Key question: "How can I make my home feel like a sanctuary?"
Your Amazing Itinerary!
Day 1 April 6th – Arrival in Cancun, Mx (-/-/d)
Today we arrive in Cancun and transfer down to our luxury hotel slightly north of Tulum. Our resort is in the lush jungle surrounded by tropical vegetation and native fauna, just a 5 minute shuttle from the beach. It forms part of the Eco-Bahía Foundation for the environmental preservation of native turtles (they lay and hatch their eggs on the beaches near the resort). **Our hotel provides complimentary airport shuttles from the Cancun Airport.
After settling into our luxury accommodations and enjoying a fresh, healthy dinner, we'll gather together in circle. Our women's circles are where we can let our hair down, get to know each another, and set our intent for the rest of the journey. This is the time where we drop all our worldly cares and become completely focused on ourselves. It's the time to drop deeply into our desires, feel connected to a community and conjure up the parts of ourselves aching to be expressed.
Day 2 April 7th – Vitality (b/l/d)

After breakfast we move into our "Life Below the Neck." During this full, juicy morning session you'll connect to your body as your source of power. This is the place where you learn to access and tap into your wellspring of true mojo (power + magnetism). Once you find it, then you are guided into expressing it, feeling the potency of YOU running through every cell of your body. You head to lunch fully alive and open.
After lunch it's time to chill, pamper, and rejuvenate! Relax with a massage or spa treatment. Frolic in the ocean. Take your experience another level deeper and have a 1:1 session with Sheri or Deborah. The choices are all delicious because this time is for you. Fortunately both our hotel and the Tao Center feature a distinctive Spa Services Menu that offers just the right treat for every personal taste. This is the perfect way to rest, relax and nourish your mind, body and soul. Ahhhhhh…..
After dinner, we'll have a blessing ceremony with a local Shaman. This sacred ceremony is where we remember our spiritual self. We call in the sacredness that is always present. From this place, deep clarity, inner peace + fierce self-love is restored.
Day 3 April 8th – Sanctuary (b/l/d)


After a delicious fresh breakfast we're off to a nearby sacred Mayan ruin. Atop one of the pyramids, we'll all share in a burning bowl ceremony. Here we'll have the opportunity to release the thoughts, perspectives and concepts that are no longer serving us. We allow the power and strength of the land to support us by transforming any fear, doubt or worry that's lingering in our hearts, minds or bodies.
After lunch, our focus on sanctuary turns to our personal home. In this crazy world it's critical that our homes be a respite where we can recharge and nurture ourselves. Having a small area in your home that is designated "sacred space" is incredibly empowering. Today you'll learn how to create an altar that will support your dreams and a home that supports your goals and intentions (your personal tower of power). Aspects of Feng Shui are revealed that you can bring back home to nurture and grow the strength you're building in Mexico. When our homes are treated with love, care, and intention – they can in turn support our deepest desires becoming manifest.
Day 4 April 9th – Integration (b/l/d)
Today we'll explore all the different roles we play as women. Mother, lover, entrepreneur, executive, assistant, yogini, dancer, wife/girlfriend, etc. It's here that we source new layers of strength within. Each role you play in life has purpose. Each role has her own unique voice, movement and expression. In most cases, we don't have the resources or the confidence to experience ALL the mojo we possess. Here, we give you the tools and show you how to bring every part of you to life. This is where you get to be fully expressed – and praised for it.
After lunch it's time for pampering and integration of all you have taken in during our time together. Relax with a massage or spa treatment. Read a book, take a walk along the beach, breathe in the salt water air, dig your toes into the pristine white sand. If you haven't had a session with Sheri or Deborah make sure you have one this afternoon.
In the evening, we meet for our final dinner together and celebration. Full, juicy, alive and now present to the brilliance within we express all that's been integrated at our own private dance party. Here is where you get to show off your roles, ignite your soul, and shine brighter than ever before (and have a heck of a lot of fun).
Day 5 – April 10th – Home (b/-/-)
Today we depart for home, rested, and nourished from our time together. Ready to bring forth our inner Mojo and create some serious juiciness in our lives!
What's Included
Four luscious nights at the 5 star Gran Bahia Principe Sian Ka'an Hotel
Eleven delicious meals as indicated on the itinerary!
Daily group sharing circles
All transformational teachings & ceremonies by Sheri + Deborah
Shaman Blessing ceremony
Half day excursion to a Mayan ruin
Use of the Tao Center's private beach club
Full TAO Wellness Center access
Transportation to and from the Cancun Airport
Medical insurance for the duration of the journey
A mini one-on-one session with both Sheri + Deborah
Signed copies of both Deborah + Sheri's books
A special goodie bag!
What's Not-Included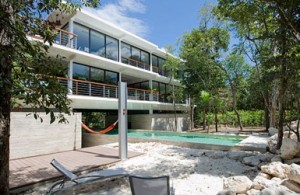 Personal items such as phone calls, laundering services and souvenir shopping!
Spa services
Your round-trip air flight to Cancun, Mexico is not-included
Tips for the hotel maids are not-included (we suggest leaving ~$1 USD per day per person in your room).
Any activities not listed in our itinerary
Your Fabulous Facilitators:
About Sheri: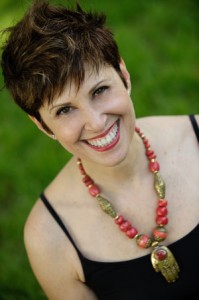 My personal adventure began in 1998 when I was going through a challenging time in my life. I realized on some level that I had never been truly happy. Although I changed: husbands (twice), cities (five moves), podiatric practices (three different offices) and friends (should we go there?), I still had no real joy in my life.
A leap of faith was the last resort – I sold my practice, boy-friend (only kidding), and home – and closed the surgical residency program I was director of (yes, that was a pretty big deal and yes, the medical community thought I was nuts).
After leaving behind the world of medicine, I spent nearly 8 years on a transformative spiritual quest. I rolled across the western US in my car, and began to explore the landscape of my inner world. It was a rocky, unforgiving place. (Sometimes, it still is.) But over time, I've gained skills + tools to shift my own reality — from the inside out.
My personal exploration and apprenticeship time with don Miguel Ruiz inspired me to write: The Complete Idiot's Guide to Toltec Wisdom, Banish Mind Spam! and to create the How to Forgive eCourse, a heart-opening online program.
This journey is an invitation, from me to you — an opportunity to explore the quality of what you put forth in the world. And, if you're looking for a chance to escape the ordinary + step into a life of rare adventure — this is the program for you.
About Deborah:
Deborah Kagan is an educator/author/Sensual Lifestyle Specialist. She helps women tap into their innate power to make more money, reduce stress and create thriving relationships. Her clients have experienced 7-figure incomes, stronger health, better sex and greater self-esteem.
She's the best-selling author of Find Your ME Spot: 52 Ways to Reclaim Your Confidence, Feel Good in Your Own Skin and Live a Turned On Life and the forthcoming The Sensually Empowered Woman.
Her methods combine over 20 years of information and experience in the fields of holistic health and human sexuality. For 12 of those years, she has been "Healing the Planet – One Space at a Time™" through her dynamic Feng Shui consultations with residential and corporate clients; including NBC, Discovery, Disney, Bellagio Hotel, CAA and William Morris Agency.
She's a certified yoga teacher, a longtime disciple of Master Lin Yun and a graduate of Dr. Ava Caddell's Loveology University.
As a philanthropist and community "activist," Deborah is founder of and currently serves as executive producer of VDay Santa Monica, a benefit raising awareness and funds to end violence against women and girls.
Deborah is a popular guest speaker on the topic of sensuality and how to transform all areas of your life – personal, business, and spiritual – into one of creativity, passion, and wealth. A few things that rock her mojo are a yerba mate tea lattes, bespoke mezcal cocktails and riding her motorcycle up the Pacific Coast Highway on a sunny day.
Your Investment:
Double Occupancy: $1997 USD
Single Occupancy: $2327 USD
**This retreat includes: 4 nights double occupancy in luxury accommodations at the Gran Bahia Principe Sian Ka'an Hotel, all meals, a half day sacred site tour, all ground transportation, full TAO Wellness Center access, private beach club, a Mayan blessing ceremony, your incredible workshop with Deborah & Sheri, and much more!
A deposit of $500 USD is needed immediately to hold your place. Final payment is due: March 1st, 2013. **This is high season and we have to have everyone registered early!
Any cancellation received in writing before or on February 1st, 2013 will result in a total loss of the nonrefundable $500 USD deposit. Any cancellation received in writing between February 1st, 2013 and March 1st, 2013 will result in a loss of 50% of the trip price. Any cancellation made between: March 1st, 2013 and the trip departure will result in a total loss of funds. We reserve the right to cancel the trip if it is not meeting the trip minimum (if we do so your deposit is refunded). Trip cancellation insurance is always recommended when making travel plans. You can use our suggested Travel Guard Insurance online and choose from several policy options.
Place your deposit NOW with our secure online store at Journeys of the Spirit (your deposit holds your spot).